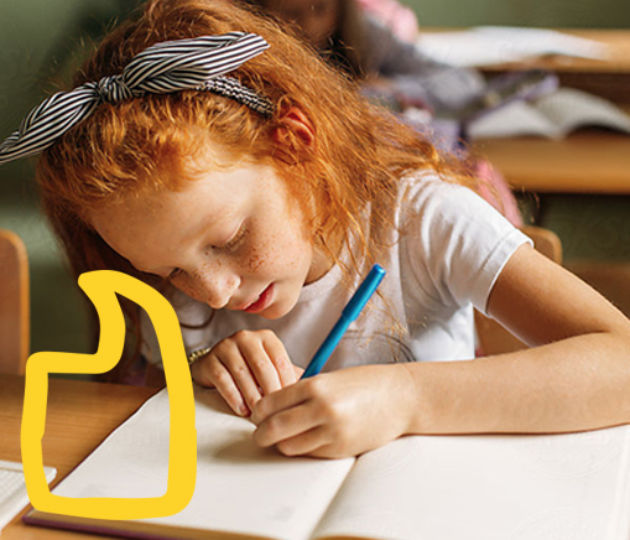 We take a different approach
Learning a second language offers a lifetime of opportunities and possibilities. We believe it is essential, if a child is to embrace languages, that any language experience becomes an enjoyable part of their life. Our mission is to encourage children to become skilled, confident and enthusiastic language learners, with the opportunity to have their learning recognised and in turn provide them with a skill for life.

Our classes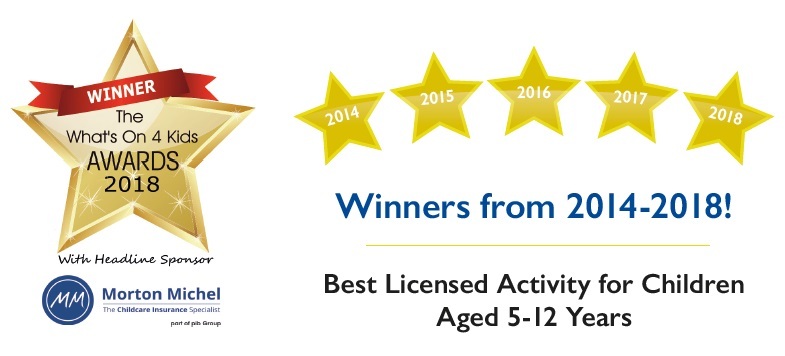 La Jolie Ronde extra-curricular classes have been voted by parents as the 'Best National Activity for 5 to 12 year olds' in the 'What's on 4 Junior Awards' for five consecutive years in 2018, 2017, 2016, 2015 and 2014.
To find out more about our classes, simply select the age group that suits your requirements, or to find your nearest class, enter your location at the bottom of the screen.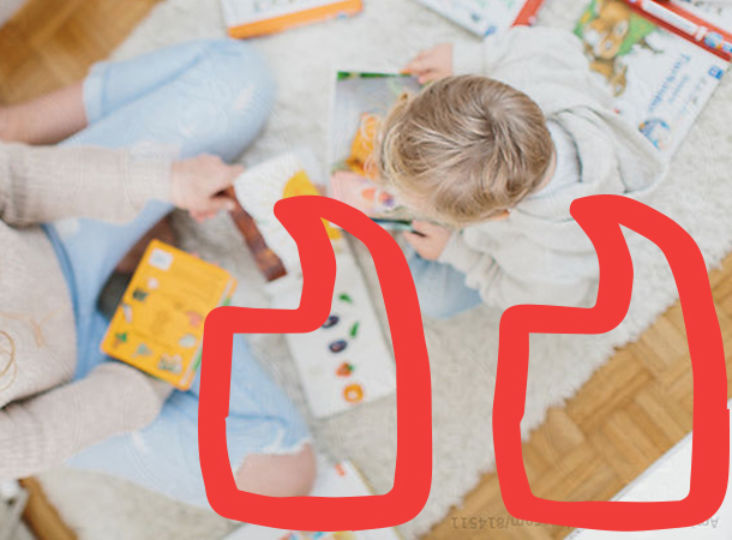 Reception & Primary
For 4-11 years
From research and experience we've found that children starting their language learning at age 4 or 5 are more successful than children starting at 8 or 9, and those starting at 8 or 9 are more successful than children waiting until secondary school before they start learning a language. At this young age they are very receptive to new sounds, less inhibited and quickly become confident. Extra knowledge a child takes in can develop an increase in self-esteem and a better understanding of the world around them. Our award-winning programme contains lots of stories, action chants, songs and games so that the children learn the language just like young French and Spanish children do. Available to learn in either French or Spanish, children progress through the four programmes over a six-year period. Topics are based on real life situations suited to the interest, experience and social development of each age group.
Programme & Classes
We offer:
An opportunity to develop an enthusiasm for languages
Small classes and short sessions for your child to learn with children of their own age
Fun activity books covering a wide range of useful vocabulary with emphasis on oral communication
Interactive learning CDs of games, stories and songs which complement the course and for use at home
Conversation, basic grammar, games, role-plays, rhymes and stories, making learning more fun
An awareness of the country, its geography and culture
Guidance for parents to encourage and help your child at home
Carefully selected and trained tutors so your child can start learning from day one by imitating a good accent
Certificates awarded on completion of each programme
A record for parents on your child's progress throughout the years with continuous check-lists and reports
An experience that will help your child at secondary school, giving good grounding for future learning
Pre-School & Nursery
Classes for 3-4 Years
Research has highlighted the benefits of learning languages from an early age and that learning a foreign language is much easier BEFORE the age of six or seven. Learning a foreign language is fun, revolving around games, songs and rhymes, without any pressure. The more fun it is, the more children will acquire without realising. Early language learning can reinforce literacy skills and nurture enthusiasm. Language development is at its most rapid at this age group. Young children learn a second language in the same way they learn English, they listen and then they copy. With La Jolie Ronde's Pre-School and Nursery Programme the emphasis is on familiarity, repetition and having fun! Children learn through everyday topics that they are familiar with such as All about me, growing up, the zoo, the farm, the supermarket, my birthday, etc.
Programmes & Classes
We offer:
A unique programme developed specifically for this young age group based around 2 lovely fun characters: Matou and Tounette (French Programme) and Milo and Mapi (Spanish Programme)
An opportunity to have fun whilst learning through fun songs, puppets, finger rhymes, games and crafts such as mask and puppet making
A structured and progressive programme that children benefit from and which in turn enhances other learning
Small classes and short sessions thus enabling your child to learn with children of his/her own age
Carefully selected and trained tutors so your child starts learning from the very first day
High quality colourful activity book and CD to assist your child's learning at home
Rewards for special achievements
A good grounding for future language learning
Baby & Toddler
Sessions for 0-3 Years
Exposing your baby/toddler to another language as early as possible will enable them to be better equipped with the necessary perceptual skills for learning and for speaking it with a new perfect accent! Our Baby and Toddler Session provides all of the above. It is more beneficial than just using multimedia language learning resources with a small child because "human interaction has been found to be crucial for language development in small children" says leading language expert Patricia Kuhl. Activities used within the sessions engage all the senses & promote skills needed for other areas of learning. Studies show that children learning another language perform better at literacy and numeracy for example than those who haven't been exposed to another language. La Jolie Ronde classes offer all the benefits of other early learning classes such as music groups, sing and sign activities and other sensory classes, but with the additional benefit of providing a child with a "skill for life" thus equipping them for an increasingly global and competitive world.
Programmes & Sessions
Our Baby and Toddler Programme is available in French and Spanish and has been designed for use with parents and babies or children aged up to 3 years. La Jolie Ronde offers authentic sounds of the French/Spanish language. The sessions are a mix of fun, interactive language-based activities, designed for babies and toddlers aged 0-3 years. The sessions are about exposing toddlers to the language through exploration and play. Babies and Toddlers will learn via a combination of sounds and activities delivered through action songs, rhymes, stories, role play and fun craft activities. Sessions are delivered in a friendly, safe and caring environment. The programme concentrates on concepts the toddler is already familiar with in everyday life, covering 14 topics. Therefore he or she is not learning a new concept with a new language but a new language while doing or talking about something they know. Our teddy bear, Bonbon or Caramelo, will play an integral part in the programme!
Why learn another language?
Enhance Life Skills
Speaking another language opens the doors to new opportunities. You can travel and build lifelong friendships with the people you meet if you're able to communicate easily.
Develop Confidence
Learning a second language is incredibly rewarding and can enrich personal life too. We encourage children to use language in real life situations which in turn will enable them to overcome fears and doubts leaving them feeling much more confident.
Boost Other Learning
Research has found that pupils who study foreign languages tend to score better at standardised tests than their monolingual peers, particularly in maths, reading, and vocabulary.
Shop With Us

We offer an extensive range of support resources, such as dictionaries, games and reading books, available to help enhance French and Spanish learning.