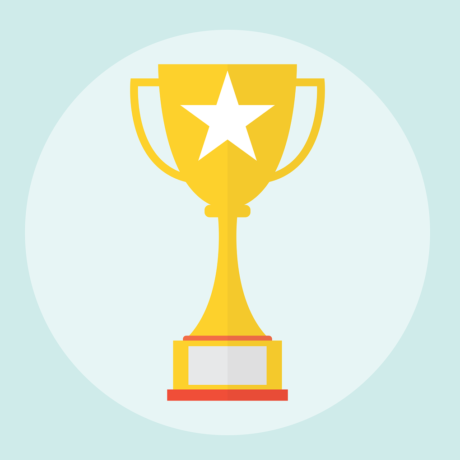 Tuesday, 21 Jan 2020
LICENSEE OF THE YEAR FOR THE MIDLANDS & THE NORTH (Up to 5 Years' Service)
---
🏆LICENSEE OF THE YEAR FOR THE MIDLANDS & THE NORTH (Up to 5 Years' Service)
✨CLARE FENNELL✨
Clare has been with La Jolie Ronde for just over 2 years teaching French and Spanish in and around the Sutton Coldfield area. In that time Clare has doubled the size of her business, now teaching over 65 pupils a week in 3 schools.
Clare is a perfectionist who firmly believes that the success of the lesson stems from positive, concise planning and clearly enjoys this aspect of her work, producing wonderful results with her pupils. She always has clear objectives delivered with wonderful enthusiasm and energy. Clare's pupils thoroughly enjoy their lessons due to her warm, welcoming presence.
In fact, Clare's classes have been recently described by her Area Support Manager, Kate Coughlin, as "absolutely outstanding" adding that Clare is a licensee that surpasses expectations.
We are extremely delighted to present Clare with her much deserved Licensee of the Year Award for the Midlands & the North. Many congratulations Clare 👏🏆
Find out more about Clare's classes here Clare Fennell Language Tuition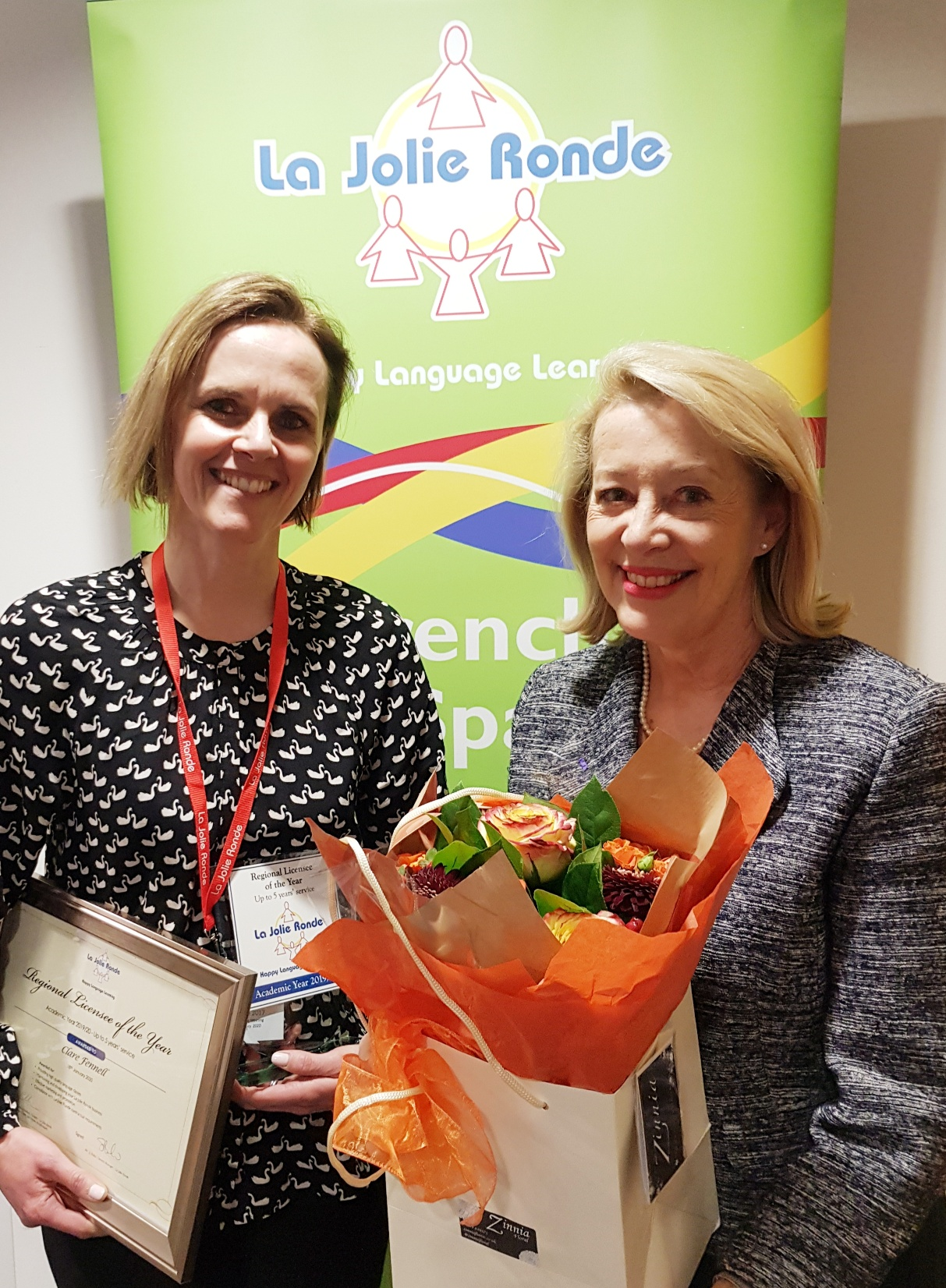 🏆LICENSEE OF THE YEAR FOR THE MIDLANDS & THE NORTH (Over 5 Years' Service)
✨ZOE DOOLEY✨
For over 17 years Zoe's enthusiasm for teaching languages has been evident, as is her passion for ensuring she continues to run a successful business.
Zoe is an excellent ambassador for La Jolie Ronde plus a true inspiration to so many licensees who she has, over the years, willingly offered support.
Over the last 12 months Zoe has also successfully embraced the use of social media to promote and improve the visibility of her classes. Her Facebook page, Language Learners, is bursting with interesting features, videos and colourful photos of pupils & classes and receives significant traffic and enquiries plus effectively also helps to drive parents, nurseries and schools through to her business website.
Zoe has only ever missed one meeting in her whole time as a Licensee and ironically, it was the year she should have collected her 15 year service award!!!
Language Learners is a thriving business teaching French and Spanish, in and around the Leeds area, to over 400 course pupils each week, with the help of Zoe's team of amazing tutors, in 37 schools, 28 nurseries and an open centre. This alone is an incredible achievement.
We could not be happier to present Zoe with her Licensee of the Year Award for the Midlands & the North in the over 5 years category.
🏆👏Many congratulations Zoe